You shouldn't have to put up with workplace bullies!
Our Panel of Experts Have
Real Experience, Real Solutions
When I first created this ebook it included only the section written by me. I wanted to share my experience with workplace bullying and help others in similar painful situations. It provided real-world experience that helped other targets understand their predicament and what they could truly expect. But since then the ebook has taken on a life of its own...
More and more experts from a wide range of backgrounds have generously contributed chapters. So the ebook has expanded to become a handbook for not only dealing with the bullying situation at hand but a guide for dealing with the health effects and moving past the nightmare of workplace bullying and helping targets reclaim their lives.
The value of this ebook continues to grow thanks to the following contributors (with your purchase you are also entitled to all future updates). Most of them have also experienced workplace bullying directly. So their advise is not theoretical. This ebook is based on real experience and offers real solutions...
Meet Our Panel Of Expert Contributors
Anton Hout, Founder, OvercomeBullying.org– I've been where you are at now and was a target of workplace bullying. I worked at a major daily newspaper. I loved my job and I was very good at it. I went above and beyond the call of duty and initiated projects that benefited the company greatly. And those were the very things that drew the ire of workpslace bullies. They started a campaign of abuse that went on for years and I've seen just about every scenario played out during that time. The information in this e-book is based on real world experience – not theory.

Glynis Sherwood, MEd, CCC, RCC is a counsellor in private practice who helps people who have left abusive workplaces to heal from psychological injuries caused by bullying and mobbing. From her home base in Halifax Canada, Glynis's services are offered around the world by Video. She provides counselling to help former targets of harassment overcome stress, anxiety, depression or trauma using counselling approaches designed to heal the hurt of abusive workplaces. Please contact Glynis by email to arrange a consultation.
Janice Harper, PhD is a Cultural Anthropologist specializing in structural violence, warfare and organizational cultures. She was targeted for mobbing at the University of Tennessee when her employers instigated a Homeland Security investigation against her. After she was fully exonerated by the FBI-Joint Terrorism Task Force and cleared of any wrongdoing, she filed a lawsuit against the University for violation of her civil rights. In May 2010, the university agreed to settle her claims against them, and paid Dr. Harper back wages and attorneys' fees and compensated her for her injuries.
Richard Schwindt M.S.W.,R.S.W. has been practising as a therapist for more than 25 years and has supervised hundreds of cases. Good therapists understand that counselling models are helpful but not as helpful as the clients own inner resources, the client/therapist relationship and the quality of hope. Richard is a trainer, consultant, experienced hypnotherapist and compelling speaker who brings creativity and integrity to every aspect of his professional and personal life. He shares his insights into "coming back from the dead" and dealing with the devastating effects of workplace bullying.

Linda Guirey, is a professional speaker, facilitator, business coach and humor consultant. Linda has been in management positions for over 18 years and has witnessed and experienced workplace bullying first hand. She has been a training manager for a domestic violence agency, delivering presentations and workshops on domestic violence and workplace bullying to businesses, community groups, health professionals and government. She has also helped develop policies on workplace bullying and domestic violence and has helped many people understand how to respond effectively.

Catherine Mattice, MA is a professional consultant, trainer and coach who assists organizations in developing solutions and systemic action plans to build positive corporate cultures. Catherine has also experienced what it is like to be the target of workplace bullying while working at a non-profit. In her chapter she shares her insights into talking to management and HR. There is a right way (to be heard) and a wrong way (that can get you fired). Catherine's chapter "Talking to Management and HR about Bullying... And Getting Them to Actually Listen." is essential reading for targets.

William DeFoore, PhD, has spent over 30 years studying anger and sharing his insights to help people take their anger and transform it into a force for positive change in their lives. Few targets of workplace bullying have come through the experience without feeling a profound sense of injustice, anger and even rage. While the raw emotion of anger can be useful in spurring you on to take action, it can also be crippling. Anger can torment you, drive you into depression, ruin your relationships and eat away at your soul. Read "The 10-Step Plan For Transforming Anger Into A Force For Positive Change."
Anne-Marie Quigg, PhD, author of Bullying in the Arts: Vocation, Exploitation and Abuse of Power, is Director of creative and community sector consultants Jackson Quigg Associates Ltd. and has been researching the issue of workplace bullying since 2001. She has amassed a great deal of information including quantitative data, research findings of academics and anti-bullying groups and real-life case studies. She shares her insights into the phenomenon of workplace bullying and mobbing including directions targets can take to move forward with their lives with "Routes to Solutions."
Ricky Powell, a forty year veteran of the entertainment industry has had the opportunity to view life through its brightest and darkest moments. These eye-opening experiences have taught him the importance of "choosing happiness" on a daily basis. As a professional author, speaker, consultant and coach, Ricky demonstrates that happiness is a choice one can make regardless of outer circumstances and how doing so will bring greater wealth, better health, stronger relationships and a more fulfilled life. Ricky empowers individuals and transforms businesses by facilitating a structured culture of happiness, which leads to increased productivity, lower absenteeism and higher profits.

Lorna Stremcha, is an award winning teacher, an advocate against school and workplace bullying, a listed speaker for Bullying Police USA and is one of the first thirteen individuals to co-author the healthy work place bullying act in the United States. Today Lorna shares her life lessons with others in hopes of helping them live a healthier life after bullying and sexual harassment. She is the author of, Lose the Baggage, Lose the Weight…a woman-to-woman recipe for life, and her book about her own workplace bullying experience and legal battle, Sins of Our Schools: After the Bell Rings is set to be released soon.

Dr. Sophie Henshaw, is a Clinical Psychologist in private practice in Perth, WA. She has experienced workplace bullying both personally and professionally. Starting her career as a public servant in a maximum-security prison that ostensibly had "a zero tolerance to bullying", she was the target of a serial workplace bully. She understands what targets face. Over her working life she has been sexually harassed, targeted by two senior psychiatrists and most recently, a Facebook bully threatened to destroy her career. Learn how she successfully fended off this vicious social media attack.

Jennifer Bradley, PhD, is a Psychologist and Certified Coach, specializing in career and work-life transitions. She has lived and worked internationally and experienced some twists and turns in her own career. She knows from her personal experience that career change and job search can feel overwhelming at times. Being great at your job doesn't mean you have the skills to manage career change. Through private coaching, classes, and writing she empowers her clients with the knowledge, practical tools, and support that they need for more resilient careers.
"Nathan Ford" – Another contributor to this e-book writes using the pen-name "Nathan Ford" because, for now, he has to remain anonymous. This is because he is still using the very strategies and tactics that are shared in this ebook to fight off and shut down workplace bullies and has been doing so successfully for years!
$17 — Download Your Copy and
Start Taking Your Life Back from
Workplace Bullies Today!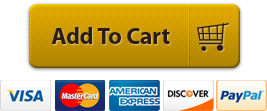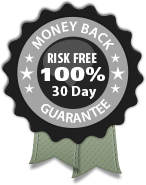 TESTIMONIAL
"Anton has arisen like a phoenix from the ashes of his own bullying experience to provide generous, intelligent and practical support to others in similar painful predicaments through his fabulous websites and other services. Anton, you rock!"
~ Glynis Sherwood, MEd, CCC
WHAT YOU GET...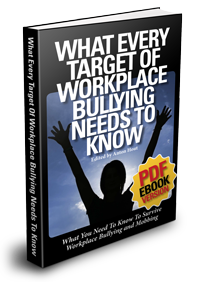 In addition to the ebook
What Every Target of Workplace Bullying Needs to Know
you will also receive the following
BONUS


reports...

♦

BONUS REPORT 1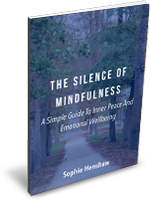 The Silence Of Mindfulness
A Simple Guide To Inner Peace And Emotional Wellbeing
by Sophie Henshaw
Practicing the skill of mindfulness in a daily self-reflective practice is the most effective way to recover from depression and anxiety, connect with a deeper sense of who you really are, and experience abiding and long-lasting inner peace.
♦
BONUS REPORT 2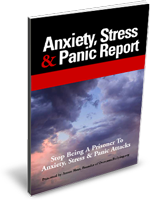 Anxiety, Stress &
Panic Report
Anxiety, Stress and Panic Attacks severely impact targets of workplace bullying. Find ways to deal with the effects of bullying on your health. Regain your calm and peace of mind. Don't let the bullies push you over the edge.
♦
BONUS REPORT 3

Change Your Mind, Change Your Life
Change your Mind, Change Your Life will walk you through the steps to real answers and teach you to start asking the right questions. By learning how the mind works, we understand how to break the cycles that keep us on the outside looking in, instead of where we truly wish to be.
♦
BONUS REPORT 4

Improve Your
Self-Esteem In Just One Weekend!
Is low self-esteem keeping you from achieving your hopes, dreams and goals, or making you feel inferior, unimportant and unworthy? It doesn't have to be that way anymore! Learn how you can build and restore your value and worth through his straightforward e-book.
♦
BONUS REPORT 5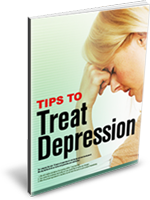 Tips to Treat
Depression
From the introduction... "This report will take you through ... a range of strategies that you can put in place to start fighting back at this debilitating condition. A wide range of tips are covered here, and there are bound to be some that resonate with you and your situation, that you can start putting in to practice today."
♦
Plus Free Updates...
I want to make sure that you benefit from any future updates, so when you order you will also be eligible to receive updated versions of What Every Target of Workplace Bullying Needs to Know.
♦