Disclosure:
If you make a purchase via a link on this site, I may receive a small commission, and as an Amazon Associate I earn from qualifying purchases. See the
Disclosure page
for more information. Thank you!
Bullied by a Narcissistic Boss
by Chris
(California)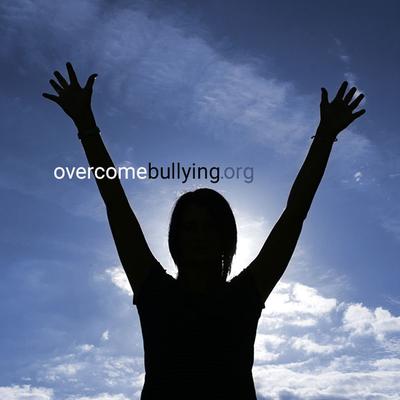 A couple of years ago I was working as a temp-to-hire at a company through a third-party recruiting agency. My recruiter was super nice. Unfortunately, my boss wasn't.

At first, the lady I was replacing at my job, the administrative assistant, and the HR lady warned me about how "temperamental" my boss could get. My response was to make the best of it. But after seeing some past emails of her having a "fit" for not doing things her way, I should have taken it as a red flag. For example, one of her emails said: "Why didn't you do it this way to make my life easier?". She acted like a child for not getting her way.

After the lady officially quit, I was left doing things by myself. However, since my boss worked remotely, I wasn't able to see her true colors. It was when she came into the office during my final 6 days there that things really went downhill.

On her second day in the office, my boss pulled me into the conference room and lectured me about how I didn't do things right. And she said that I should have been fired on the spot for a minor mistake I made a few weeks ago. Her tone of voice was extremely nasty that it created butterflies in my stomach really badly.

I wasn't allowed to ask her questions either. If I did, she would talk down to me like I was some sort of idiot. Another incident? When I was handing papers to her that she requested, she was talking to a coworker. When she was done talking to the coworker, she scolded me for walking in between her and the coworker like I was a 5-year-old. Her words: "Don't walk in between us! Have some manners, okay?!" I was honestly quite embarrassed. Later on when my boss wasn't around, I confided in the HR lady about how embarrassed I was. The HR lady's words: "We warned you." Yes, she did warn me but I felt like kicking myself for not fleeing sooner.

On the following Thursday, my boss asked me to check if I scanned some documents. I told her I would check. I absentmindedly forgot. She then said the following thing to me that nearly made me burst in tears: "Why did you lie? No, that wasn't checking! That was a lie! Don't give me an attitude! I am your supervisor! If I can reprimand you, I will reprimand you!"

That was the last straw. Following that, I could barely even stand up because I was completely stricken in fear. When she wasn't looking, I got up and walked out of the office, never to return. I darted down a few floors, called my recruiter, and told her to withdraw me from the temp assignment. Luckily, my recruiter was very understanding and apologized for the incident, then ended my contract there. I should also point out that I was so scared that I didn't even get my belongings; my recruiter had to come and get them for me and ask me to go to the recruiting agency to retrieve them.

In short, never again will I put up with such disrespect and ignore the red flags. It should also be pointed out that 13 people quit under that boss within a 2-year span. Most weren't able to last a month under her. The lady I replaced lasted 8 months and she was surprised to have lasted that long; one guy quit after only 4 hours, one lady quit after 3 days, and another lady quit after 2 weeks. Yes, my boss was that bad.