Disclosure:
If you make a purchase via a link on this site, I may receive a small commission, and as an Amazon Associate I earn from qualifying purchases. See the
Disclosure page
for more information. Thank you!
Dedication And Loyalty Only To Be Betrayed!
by Rachel
(Illinois)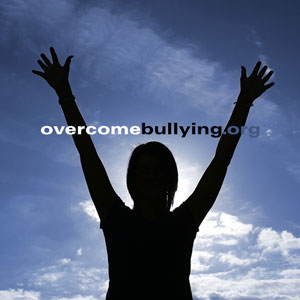 I am so sorry for what everyone else has had to deal with in the stories I have read. I am a sensitive person so many times I am so saddened by how brutal our world is today. I too am dealing with bullying at my work place which has now turned into mobbing. I have been there almost 20 years, loyal to the company, hard working, and told by my boss in the past to be considered family. However four years ago my mentor/co-worker retired and shortly after another co worker quit due to being bullied by the new replacement for my mentor who retired.

My boss admitted to seeing the bullying and was told by myself and two workers who left that it was taking place. However now he just sees it as something to work through b/c the person hired is very knowledgeable, in fact my boss was intimidated by the new hire and treated badly by this person and in my office rattled by it many times but after having it out with the bully they now get along fine. It's a very small office and two other newer hired employees get along with the bully b/c they are her subordinates (her words not mine) and the bully treats them kindly and now has turned them against me) so now I am the target and especially b/c I stuck up for my boss when it was happening to him and my co-workers who were leaving.

I was promised a promotion but now my boss is making excuses as to why I won't be getting the promotion and the three other people working in the office tell my boss that I am just"insecure"... I worked so hard for this company for years and felt secure in my job but now I hate going to work and feel betrayed by my boss!! I feel like I am crazy because my boss now tells me after months of agreeing with me that I am just sensitive and insecure!! (even though he too experienced the same thing but because they now get along and he feels like she is needed for the company he is in denial)

Any suggestions? I hate to leave my clients after I have been there for almost 20 years and I can handle not being liked and being left out by the other three co workers (I just stick to myself and do my job) BUT I DON'T KNOW HOW TO DEAL WITH THE HUMILIATION AND BETRAYAL I FEEL FROM MY BOSS WHOM I WORKED MY A** OFF FOR... ALWAYS GOING ABOVE AND BEYOND FOR IN THE PAST??? AND ON ONE OCCASION WHEN I TRIED TO CONFRONT HIM HE STARTED YELLING AT ME AND THREW A GLASS ACROSS THE ROOM WHICH SHATTERED AGAINST THE WALL IN ANGER BECAUSE HE DOESN'T WANT TO ADDRESS THE FACT THAT HE GAVE IN TO THE BULLY AND THAT I WAS SLIGHTED BECAUSE OF IT WITH MY PROMOTION BEING TAKEN AWAY SO THE BULLY DOESN'T GET UPSET!!

Can anyone tell me what to do? And has anyone left a situation like this and found happiness somewhere else with no regret? The other issue is that leaving means I have to take a substantial pay cut but I've decided that even if I have to file bankruptcy to get away from this environment due to making less money it would be worth my sanity... PLEASE HELP!


---
How To Deal With Workplace Bullying:
What Every Target of Workplace Bullying Needs to Know
---